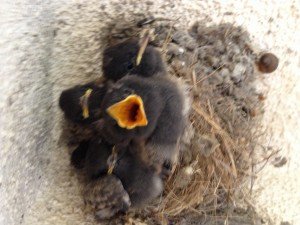 Gentler personalities and more feminine faces, caused by a reduction in testosterone, saw art work boom 50,000 years ago
Humans started making art work when their personalities got gentler and their faces more feminine, a study suggests.
Researchers found that culture boomed around 50,000 years ago when there was an apparent reduction in testosterone.
This led people to have gentler personalities and saw the making of art and advanced tools become widespread.
The new study, published in the journal Current Anthropology, found that human skulls changed in ways that indicate a lowering of testosterone levels at around the same time that culture was blossoming.
The study's lead author Robert Cieri, a biology graduate student at the University of Utah in the United States, said: "The modern human behaviors of technological innovation, making art and rapid cultural exchange probably came at the same time that we developed a more cooperative temperament."
The study, which is based on measurements of more than 1,400 ancient and modern skulls, makes the argument that human society advanced when people started being nicer to each other, which entails having a little less testosterone in action.